Four suspects, arrested and remanded in connection with the violent incidents which took place in Kandy, have been released on bail. MORE..


23 Jun 2018 (12:04 AM)



At least five persons including police officers and a woman were wounded following an exchange of gunfire between policemen and a gang of criminals who had attempted to rob a jewellery store in Matara. MORE..


22 Jun 2018 (12:48 PM)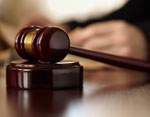 Chief Justice Priyasath Dep has appointed three High Court Judges to hear cases in the country s first Special High Court Trial-at-Bar which will be established to try high-profile financial fraud and corruption cases. MORE..


22 Jun 2018 (5:30 PM)